Game simulation settings for all games
There have been settings in Basketball GM to let you make leaguewide changes to game simulation - like changing the pace of games, the number of three pointers, etc. Now that same feature is here for the other sports too!
Want to simulate 1930s football, before they really figured out this newfangled "forward pass" thing? Turn up interceptions, and turn down the passing rate, yards, and completion factors.
Or 1980s hockey with crazy scoring? Turn up pace and turn down saves.
Or baseball in the dead-ball era? Turn down power and fly balls.
Or whatever you want. It's your league!
Here's what the settings look like in Football GM: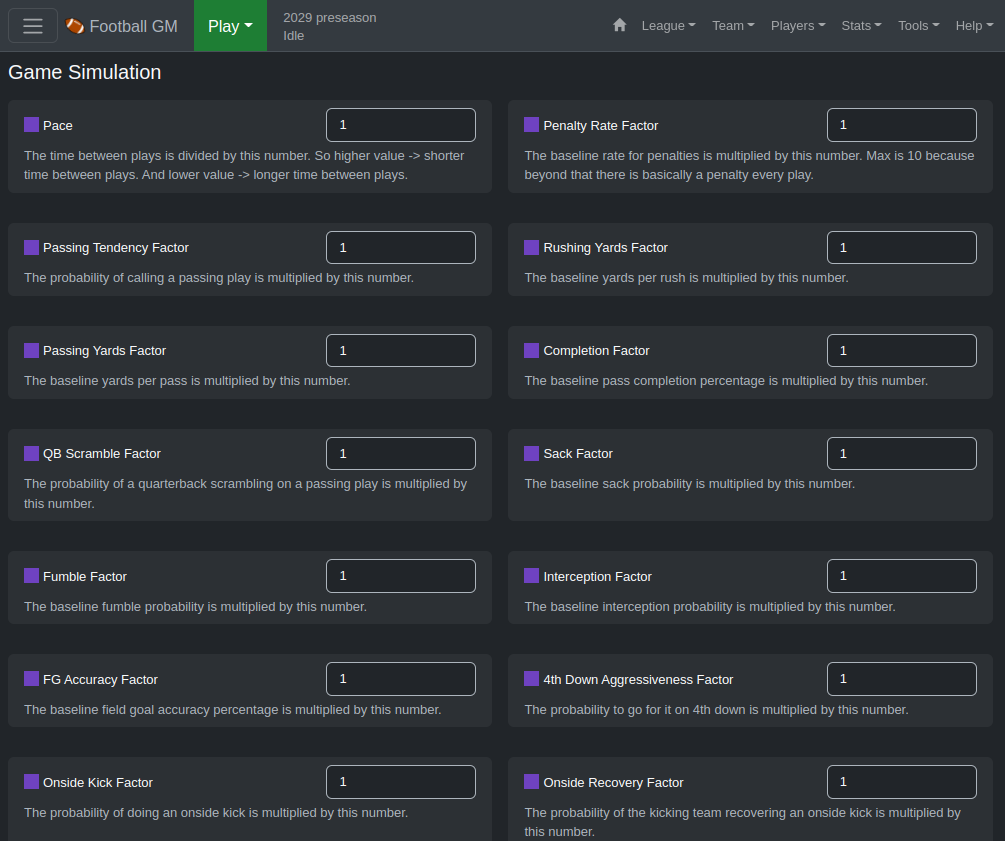 ---